2020-06-05
12 Nov 2019 - The Star features Central i-City in "Mall receives recognition for waste management"
Mall receives recognition for waste management
Tuesday, 12 Nov 2019
By R.S.N.Murali
Read from:

https://www.thestar.com.my/metro/metro-news/2019/11/12/mall-receives-recognition-for-waste-management#Kvv9EqLeUB7lrX8u.41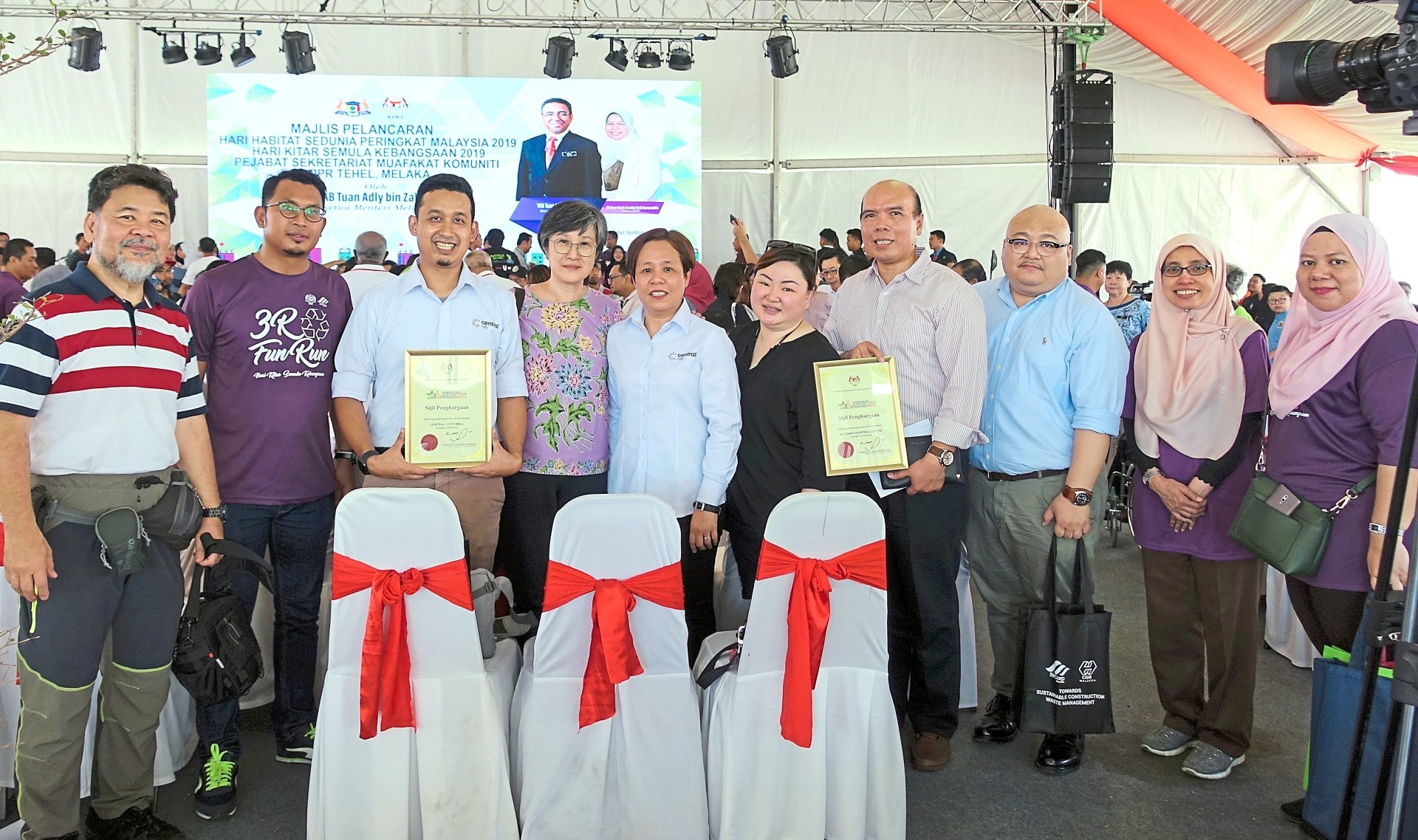 The Central I-City Mall and MyTown Mall of Cheras members posing for a group photograph after receiving their certificates during the event at Tehel in Jasin.
MELAKA: Receiving a certificate of appreciation for managing food waste is very meaningful for Central I-City Mall of Shah Alam.
The mall's general manager Carrie Kon said the certificate awarded by Solid Waste and Public Cleansing Management Corporation (SWCorp) is important for her management as it reflects their commitment in ensuring an effective recycling mechanism.
"My mall is extremely proud to receive the recognition.
"I attribute this success to all my food and beverage outlets operating at the mall, " she told StarMetro after receiving her certificate during the national-level World Habitat and National Recycling Day held at Tehel in Jasin, Melaka.
The mall had complied with the Solid Waste and Public Cleansing Act 2007 (Act 672), that requires segregation of waste at source.
Central I-City is categorised as in full compliance to the Act in view that the mall was able to recover up to 50 tonnes of food waste in a month.
This food waste is sent to bioconversion facility and converted into insect protein which is later exported as supplements for pet food.
MyTown Mall of Cheras also received an award during the event for the mall's extensive on-site segregation of waste.
Both the malls are working closely with executive director David Zon of Hi-Tech waste management company that provides integrated waste management services.
BACK